Your public profile page is where information can be found about you by other members of Scribd. Whether you're an author who wants to display a bio or a reader who wants to update their profile picture, you can change what's displayed on your public profile by editing your Account Settings. 
While logged onto your account, click on the user icon in the upper right hand corner of the page next to the 'Upload' button. When you click the icon, the drop-down navigation menu appears and you'll be able to select the Account Settings link. This is where all the editing magic will happen!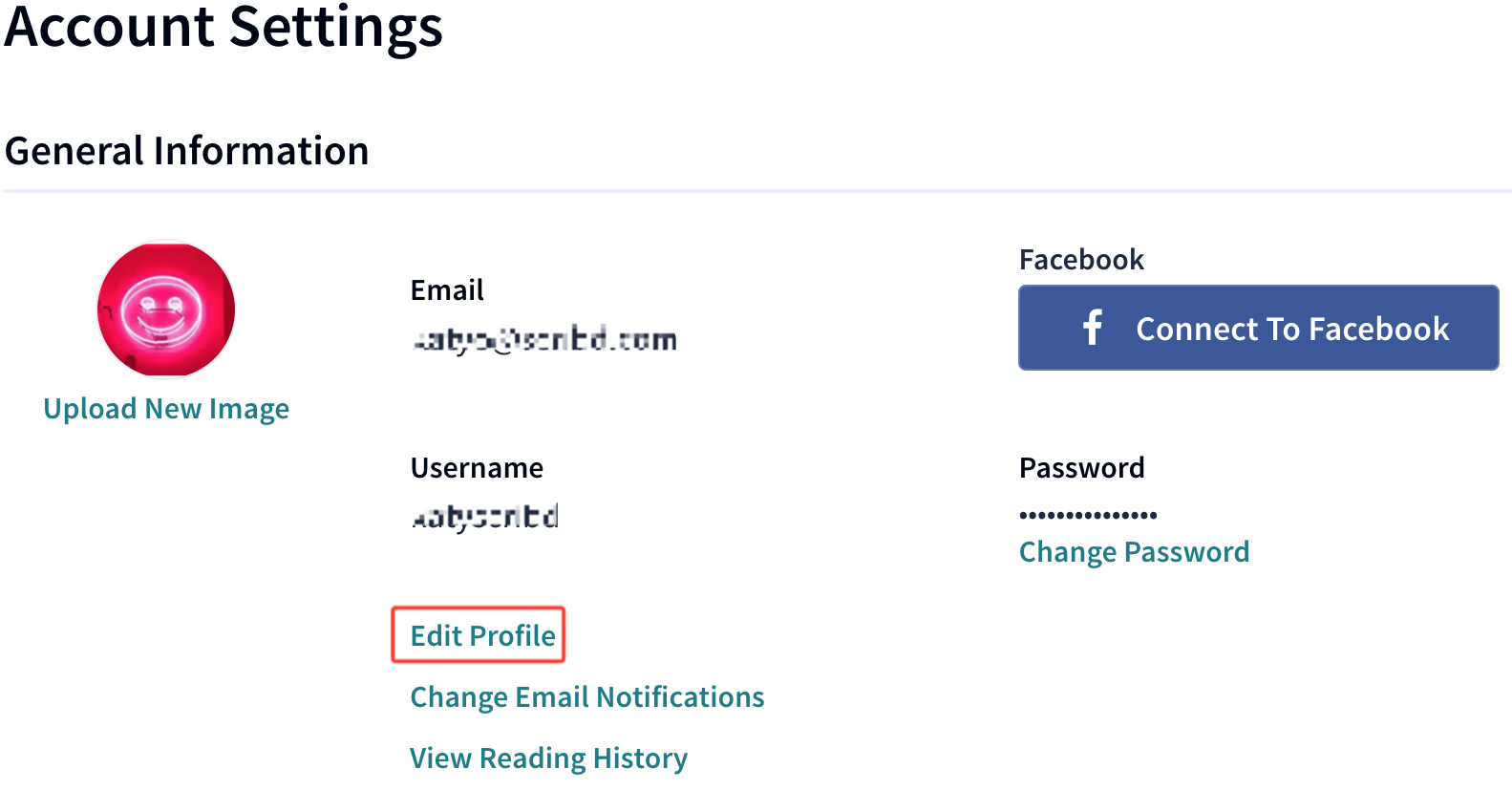 Here, you can change your username, password, and email address by clicking the "Edit Profile" link. This page allows you to link or unlink your Scribd profile to Facebook as well.
You can also input a full name to be displayed on your page, enter a mini-biography, and add a photo to your profile. 
If you've linked Facebook to your Scribd account, your Facebook profile photo will automatically be added to your profile on Scribd. If you want to change that picture, click on the "Upload New Image" link right under your picture in your Account Settings. Any changes you make to the photo image on Scribd won't affect your Facebook profile. 
If you have any further questions about your public profile and how to edit how the world sees you on Scribd, feel free to contact Scribd support for help.