You can check up on your membership and access your account history in your Account Settings.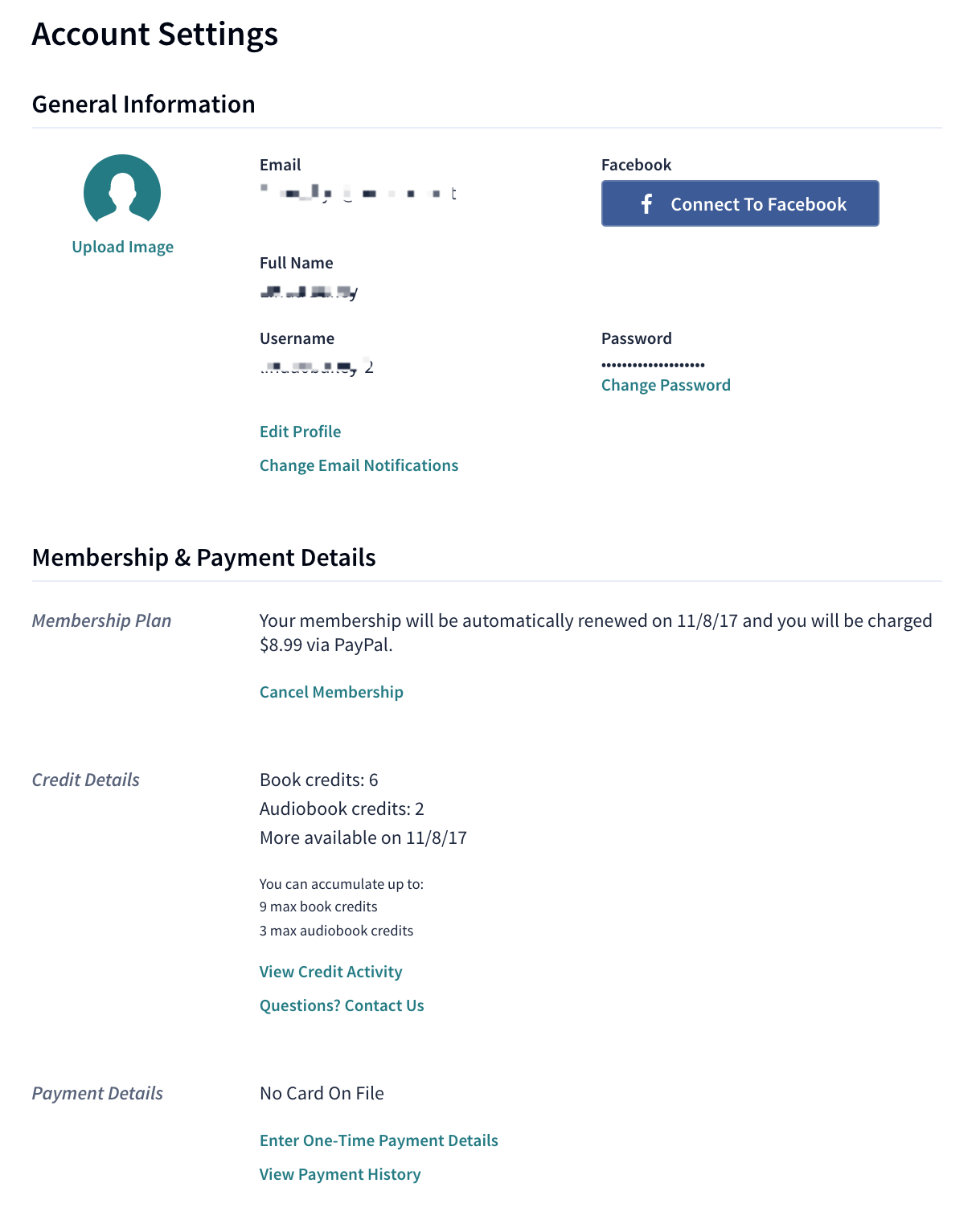 In the Membership & Payment Details section, you'll be able to see the type of membership you have and other important information like the status and date of next renewal. 
If you click on "View Credit Activity", you'll find all the individual titles you've redeemed Monthly Credits for, as well as your credit accruals. When you use a Monthly Credit on a title on Scribd, you gain instant access to it. You're able to go straight to the title and enjoy the entire content right after using one of your Monthly Credits. If you want to access it anytime after that, you'll always be able to by viewing your account's credit activity. They'll be listed in chronological order starting with the most recent first. By clicking on the title, you'll be taken to the correct page to be able to enjoy it once again. 
, please contact Scribd support for help!