Scribd's subscription includes access to a plethora of bestselling books and new releases in every genre, right on your mobile device or computer. It's any book lover's dream!
You can sign up straight from the app too! When you load the app, you'll be prompted to sign up for a world of books. If you decide to wait to see what's in the library first, no worries—you'll always have the opportunity to purchase a subscription later.
To purchase a Scribd subscription using the app:
Open the Scribd app and log into your Scribd account (or register a new one if you haven't already!)
Once you're logged in, tap on the "Account" icon on the bottom right
Select "Account Information" from the list of options
Tap on the "Become a Member" link on this page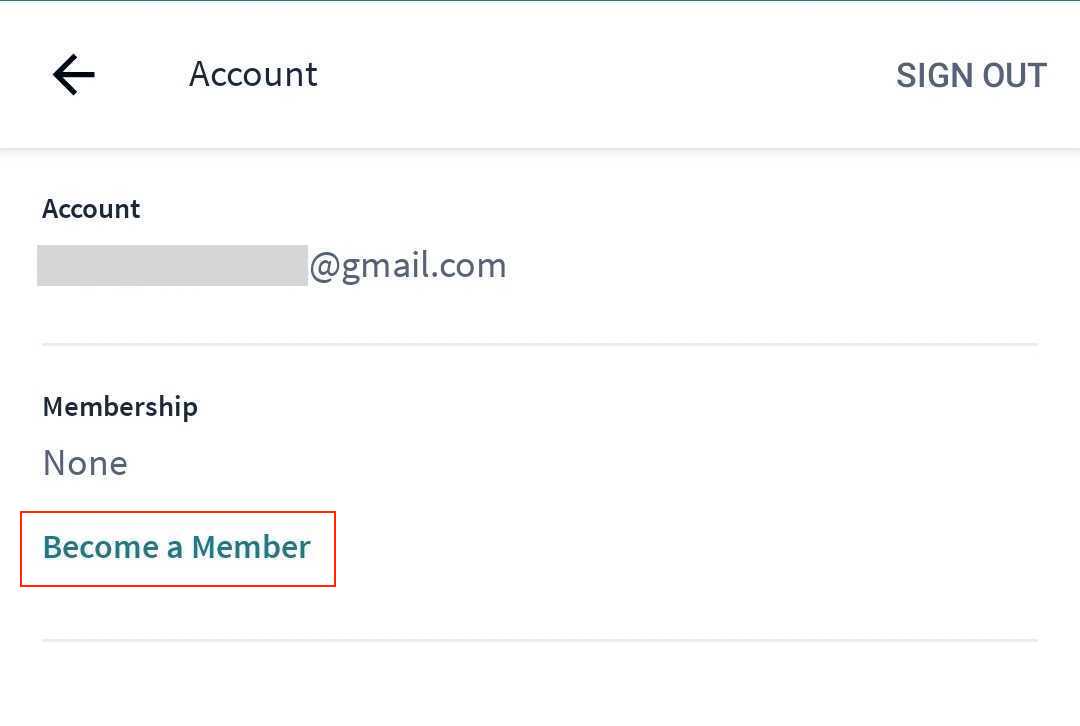 You will be prompted to begin your free trial through iTunes, or by entering your credit card or PayPal information. We accept all major credit cards. You will not be charged until the free trial time is over. We ask for payment information to ensure there's no interruption to the service, but you can cancel at any time.
Once the free trial period is over, you'll be automatically enrolled in a recurring subscription. Once that free trial ends, you'll be charged a monthly recurring payment unless you choose to cancel, which you can do at any time from the 'Settings' page of your account on the app. Learn how to cancel here!
Once you've entered your credit card details, your Scribd subscription is immediately activated. There's no waiting around to enjoy a good book with us, and you'll be able to find a title that looks interesting, prop your feet up, relax, and start reading right away.
If you have any trouble with the process, please contact us and our support team will help get you set up with unlimited access to a plethora of titles as quickly as possible.
Happy reading!