Want to highlight your favorites quotes? Add a note to a book for later? You're in luck! The Scribd website has both of those features! Now you can revisit all your favorite parts in your favorite books by highlighting the word, phrase, paragraph (whatever!) or by adding your own comments in a note.
How do I highlight?
To highlight part of a book, click the mouse and drag the cursor to select everything that you want highlighted. Once the text is selected, options to "Highlight", "Add note", or "Share Quote" will appear like the ones in the picture below. Select "Highlight", and voila! It's highlighted! It'll appear highlighted on the page and will be saved to your list of highlighted content.
Ever wish you didn't highlight something in a physical book? That's never a worry on Scribd! You can delete any highlights at any time: simply go to the highlighted content, click it, and select "Delete".
How do I add a note?
To add a personal note to a book, click and drag the mouse over the full phrase you wish to annotate. Select "Add Note" and a box will pop up where you'll be able to type out your note. When finished, hit 'Save' and it will be added to your list of notes.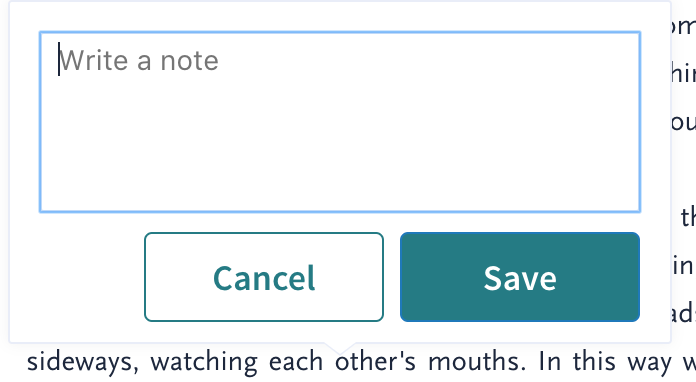 Don't need that section noted any longer? Misspelled a word and need to edit what you wrote? No worries! It's not permanent ink you're using, so feel free to change any note you make or delete it entirely. Just select the page symbol on the side where the note is located and the editing box will pop up again. Type something new and click 'Save' or select the trash can icon to remove the note entirely.
How do I go back to highlighted content or read through my notes?
You can access your highlighted content and all the notes you've added to a book at any time. Select the symbol in the upper-righthand corner to bring up the menu and go to 'Notes & Bookmarks'. Highlighted content and notes you've made will appear in that list. Clicking on any of your annotations will automatically take you to that area in the book.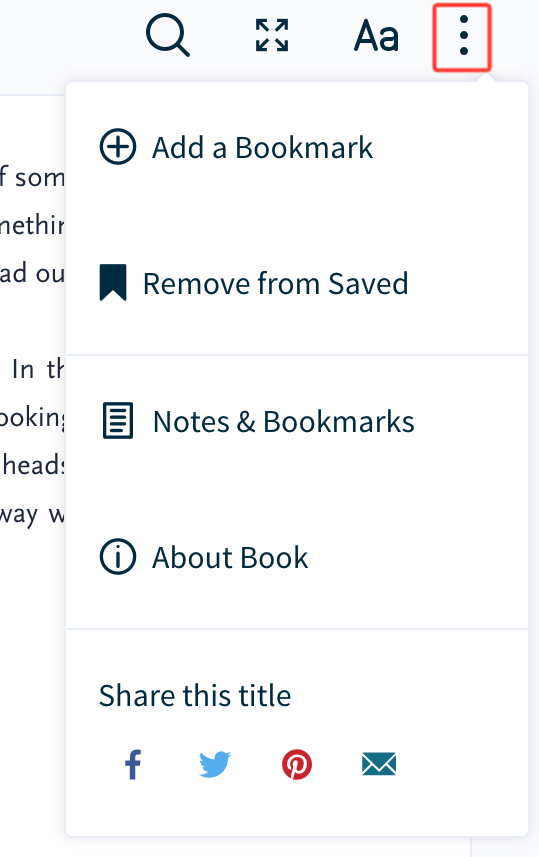 If you have any trouble with highlighting content or adding a note to the book you're reading, it may be due to some limitations of particular file types. Please contact Scribd support and provide a link to the book on Scribd in question and our support team will look into the issue for you!
Happy reading!