There really is nothing like a good book on a rainy day. Or a good book on a sunshine-filled day for that matter. But more than anything, there's nothing like being able to read a book in a font size that your eyes are comfortable with or in the background color you prefer. Scribd knows that everyone has their own preferences, so it's easy to change the display of a book on Scribd to fit your own needs. Scribd is a personal library after all, that's why you get to customize your reading experience. 
When you start to read a book, you'll see three horizontal lines in the righthand corner. Clicking that symbol will bring up the 'Options' menu and you'll be able to go to 'Display Options' to tweak the settings until you have the book looking gorgeous to your eyes. 
You'll be able to change the background/text color you're reading in, the type of font, the size of the font, and the layout of the page.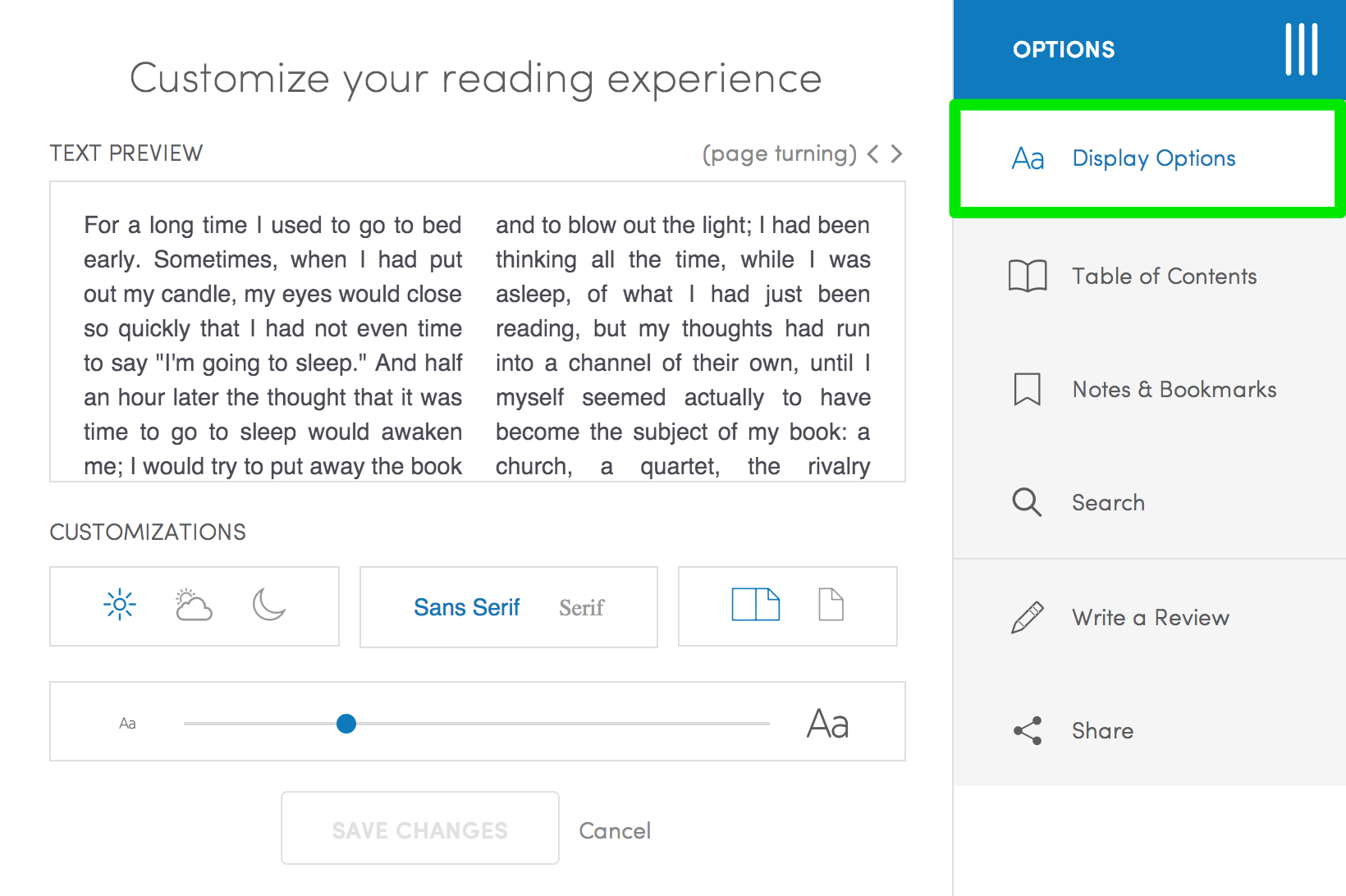 Changing the Background Color
There are three options for the background/text colors. You have the 'Day' setting which is the run-of-the-mill white page, black letters seen above. And then you have the 'Cloudy Day' setting which is a light brown backdrop with dark brown letters. And lastly, there's the 'Night' setting, where the pages are black, and the letters are white. 


Changing the Font Style

Don't like the look of the font that's above. Don't worry!
You can read a book in Serif instead of San Serif and the pages will look like the font displayed on the right. 
Changing the Font Size
Need the font to be bigger? Smaller? Scribd's got it covered. You change shrink the font size by moving the blue dot towards the smaller 'Aa' or enlarge it by moving it in the other direction.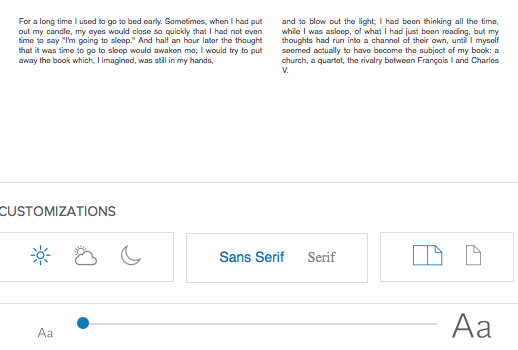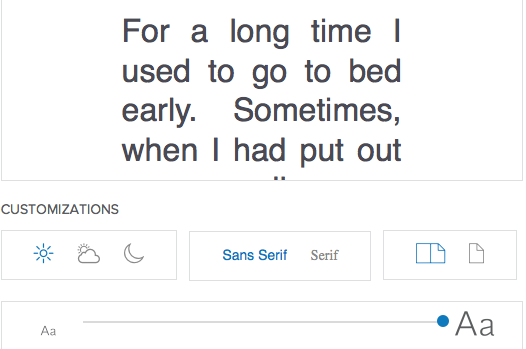 Changing the Number of Pages Displayed / Scroll Mode
Lastly, you can change the page layout to either display two pages at a time where you "flip" the pages by clicking on the side of the screen or one page that you just continuously scroll through. 
Fiddle with the settings until you've got the page looking just right for you and then get down to the real business and enjoy yourself a good book. 
Happy reading!