Scribd knows that everyone has their own preferences, so we've given you display options to change books on Scribd to fit your own needs. Scribd is a personal library after all, and with that comes a customized reading experience!
Accessing the display settings menu
While reading a book, you'll see an 'Aa' symbol in the upper right corner. (In the app, this icon will be hidden while you're actively reading - just tap the screen once from any page in a book and the menu icons will reappear.)
Clicking the 'Aa' symbol will bring up the display settings where you can make adjustments until your book looks just how you'd like it. For more details, read on!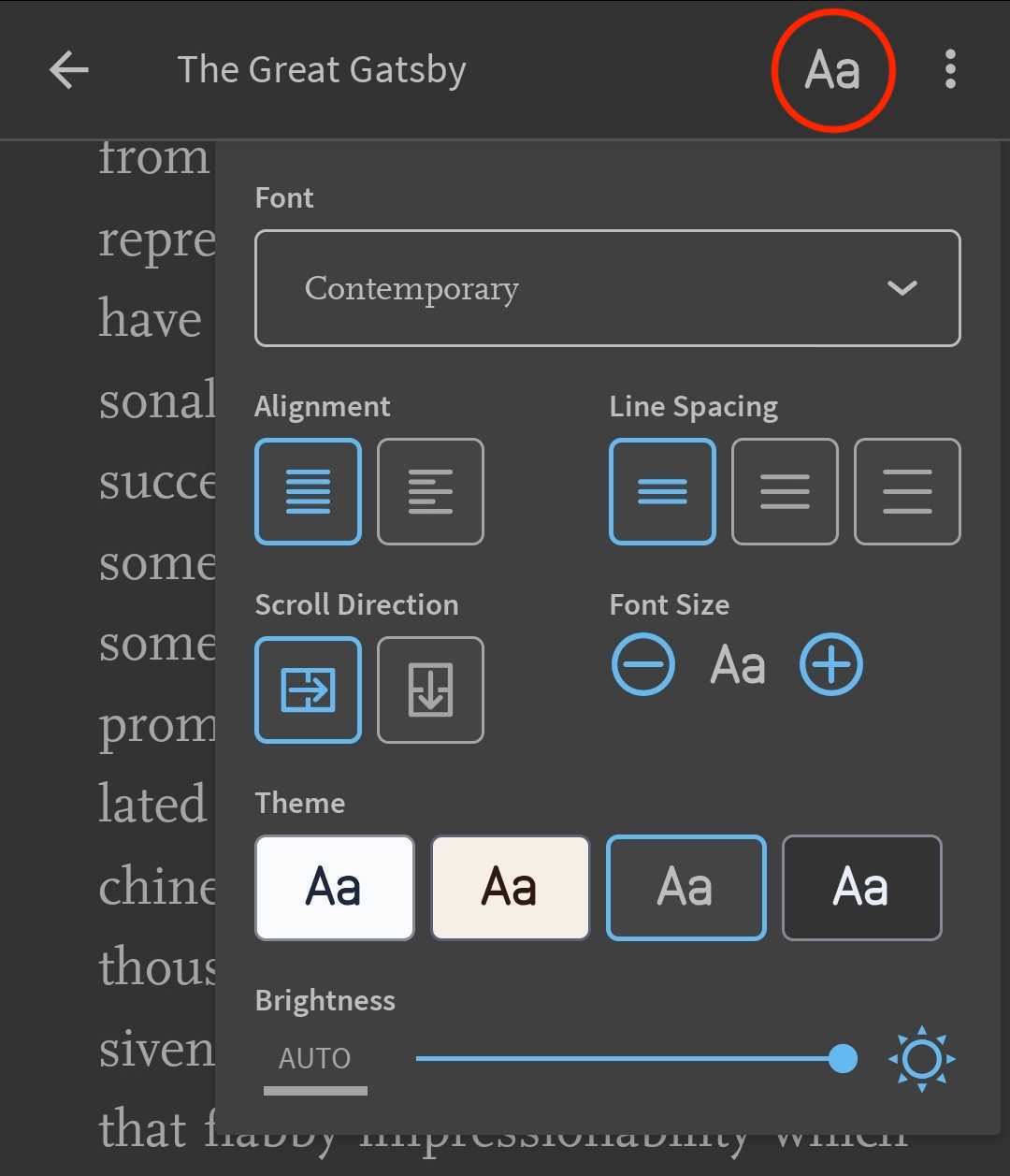 Changing the font style
You can use the display settings to choose between font styles. On our website you'll see Serif and Sans-Serif options, and in our app you'll find a handful of different fonts to select from.
Changing the font size
Need the font to be bigger? Smaller? We've got it covered. In the display settings menu, you can change the font size by clicking the minus or plus symbols to either side of the 'Aa' icon.

Changing the background color
You'll also find options for the color of the text and page background.
Day theme: a white page with black letters
Sepia theme: a sepia backdrop with dark brown letters
Night themes: a charcoal grey or black page with light grey letters
Changing the scroll mode
You can change the page layout to either flip through pages left and right much like a book, or up and down as you might scroll a website.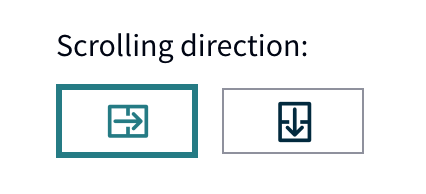 Why can't I adjust the font and size settings on some particular titles?
If these display options aren't available on the title you're reading, it may be a formatted PDF and you won't be able to enlarge the font this way. We apologize for the inconvenience! Although we won't be able to resize the text automatically, you can get a closer look on these documents in the app by doing a reverse-pinch: place two fingers in the center of the screen, then slide them apart to zoom in.