We save your place as you read, but what if you encounter a passage that you want to revisit? With Scribd, you can go back to all the good bits in a book whenever you want! All you have to do is add in your own bookmark and you can be sure to easily find that chapter you enjoyed or that perfect quote you want to remember!
How do I create a bookmark?
On the Scribd website:
To bookmark a page on our website, click on the vertical ellipsis icon in the top right corner to view your options: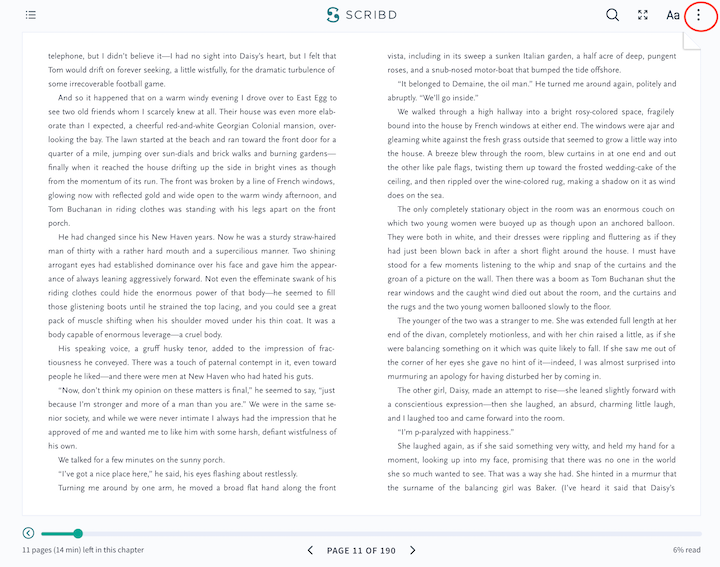 Then, click "Add a Bookmark" from the menu that appears: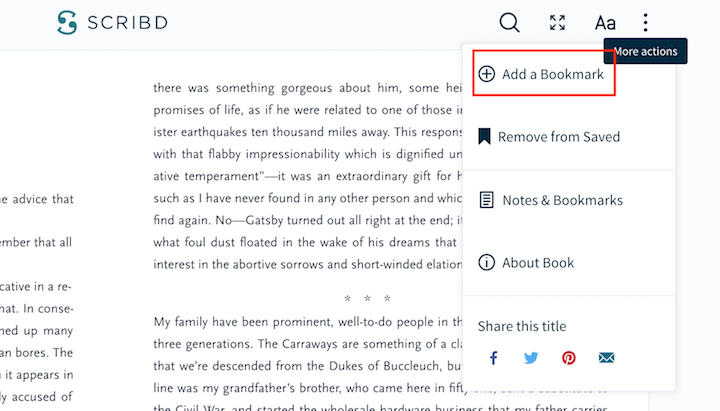 In the Scribd app:
If you are using the Scribd app, the steps remain the same but you will select "Create a Bookmark":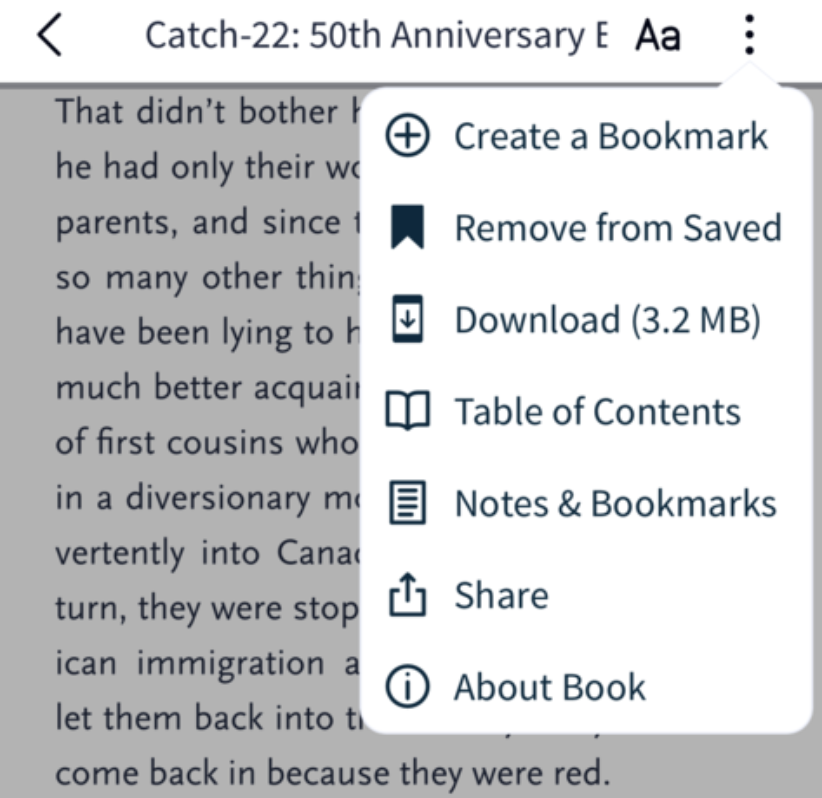 Alternatively, you can simply 'dog-ear' the page to bookmark it. Like you might with a printed book, click or tap the upper right page corner where you see a dotted line: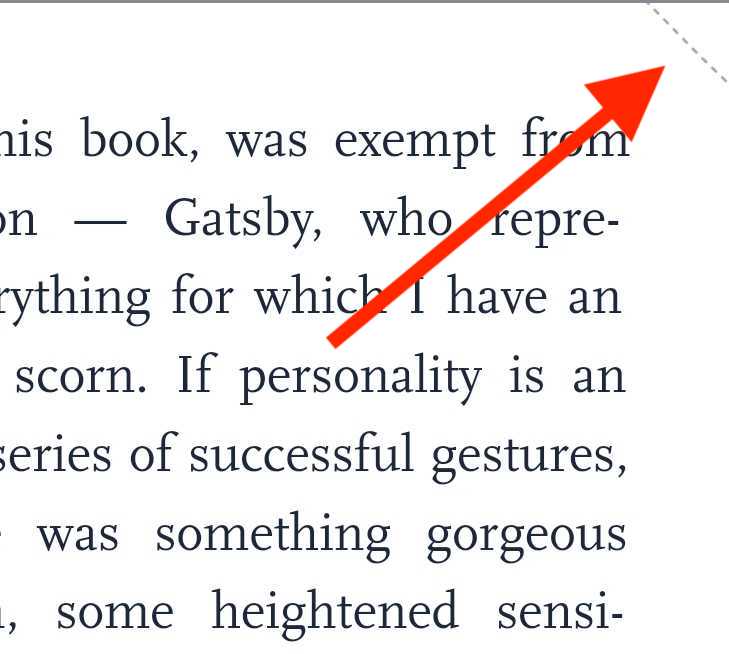 You can add bookmarks to both ebooks and audiobooks. (The icon will be hidden in the app while you're actively reading an ebook - just tap the screen once and the menu icons will reappear.)
Where can I view all my bookmarks?
To view all your bookmarked pages so that you can revisit them time and time again, select "Notes & Bookmarks" from the top right menu: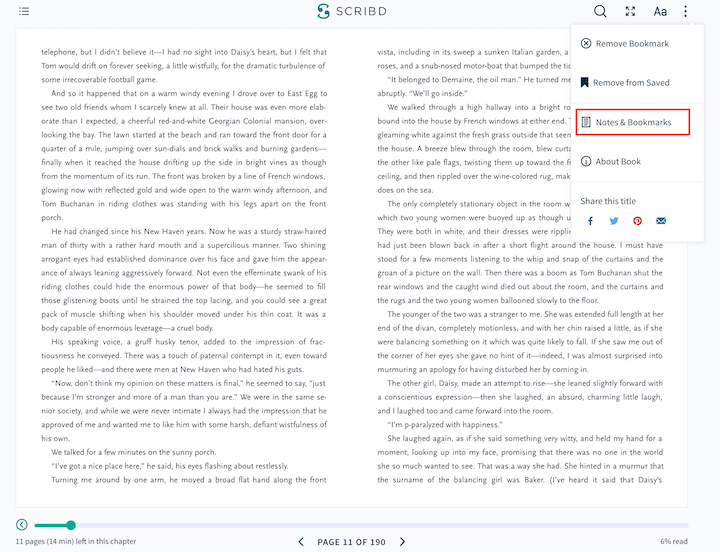 While you're reading in the app, you can visit the Notes & Bookmarks section from the book menu anytime to see your bookmarks in that specific title.
Your Notebook
Users who read via the app will also find an additional tool to stay organized. Your Notebook is designed to display all of your bookmarks, notes, and highlights across all the books you've read on Scribd!
To view your Notebook:
Visit the Saved tab in the app
Select Notebook
Here you'll see all your annotations across any titles you've read, starting with the most recent. The Filter option at the top left of your Notebook can be used to narrow your results to Bookmarks, Notes or Highlights. Here, you can also use the Delete icon on any annotation to remove your bookmarks or notes. The Share icon will help you share a quote using other apps you have installed on your device.
How do I remove a bookmark?
To remove a bookmark on the website, just click the trash can symbol to the right of each bookmark or note in that book's "Notes & Bookmarks" section.
To remove a bookmark on the app:
Tap again on the bookmarked page corner, or:
Navigate to your Notes & Bookmarks and find the bookmark that you would like to remove. Once you've located it, simply swipe left and tap Delete to confirm, if prompted.
What happens to my bookmarks if I cancel my subscription?
We'll save your bookmarks for you if you cancel your subscription with us. Your bookmarks will be right where you left them when you come back!
If you have any trouble with your bookmarks, contact our support team and let us know the name of the book and the device you're using so we can investigate the issue for you.