The best part of reading is sometimes sharing what you read with others. And it's easy to share what you've read or uploaded on Scribd! There are a few different options you could go with, so let's discuss each. 
Sharing Scribd Content On the Scribd App
Imagine you've just finished a book and you want to make sure your friends know how good it is. Well it's really easy to do directly from the App on your mobile device. Just open up the title, select the three vertical dots in the upper righthand corner, go to 'Share', and numerous options will pop up that are available to you. A representative sample of how you'll be able to share the book from Scribd is below but the options will be based on the apps that you personally have on your own device. Just from the app you can tell all your friends and followers how great a book was to make sure it's on their list of what to read next.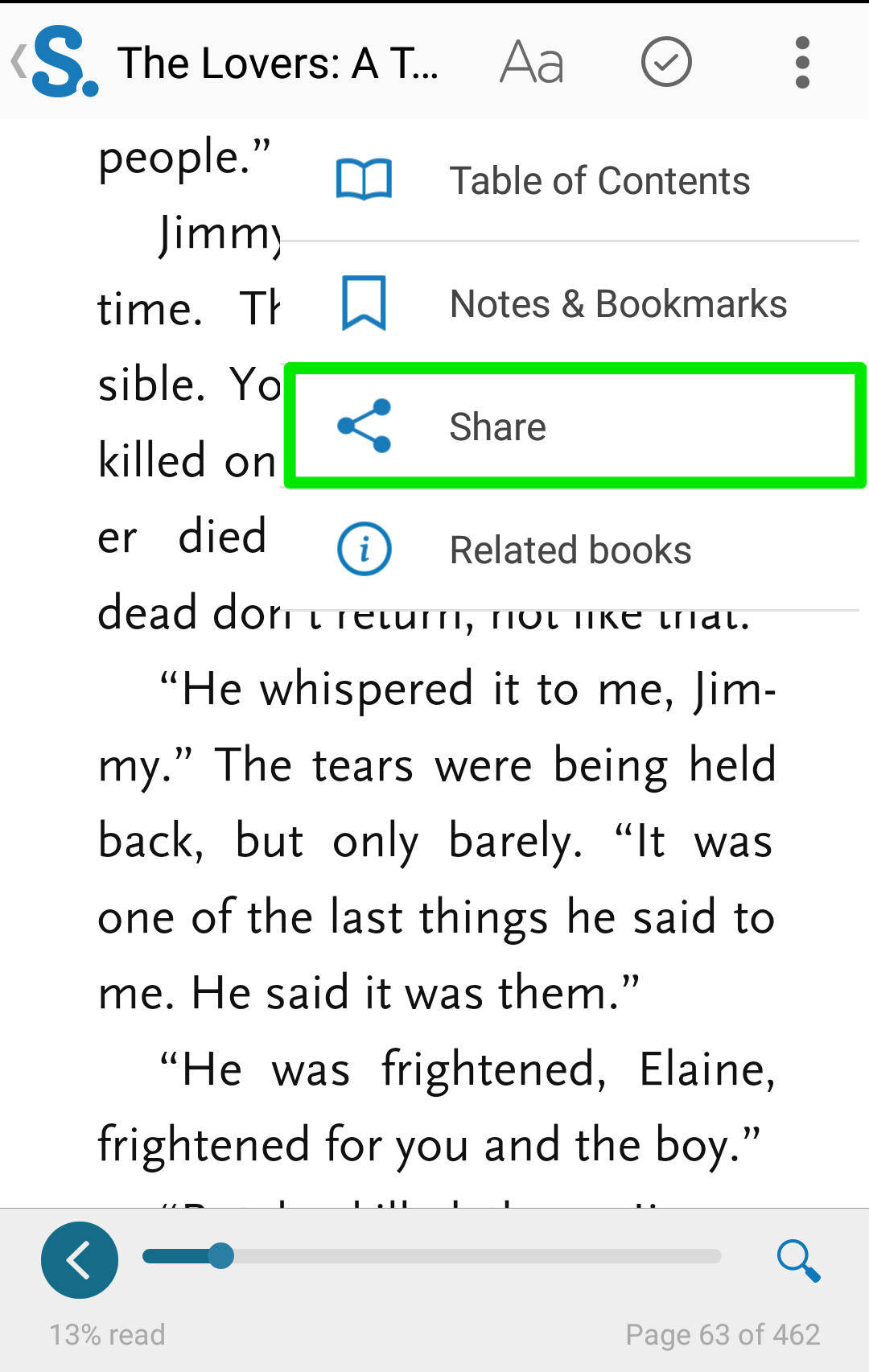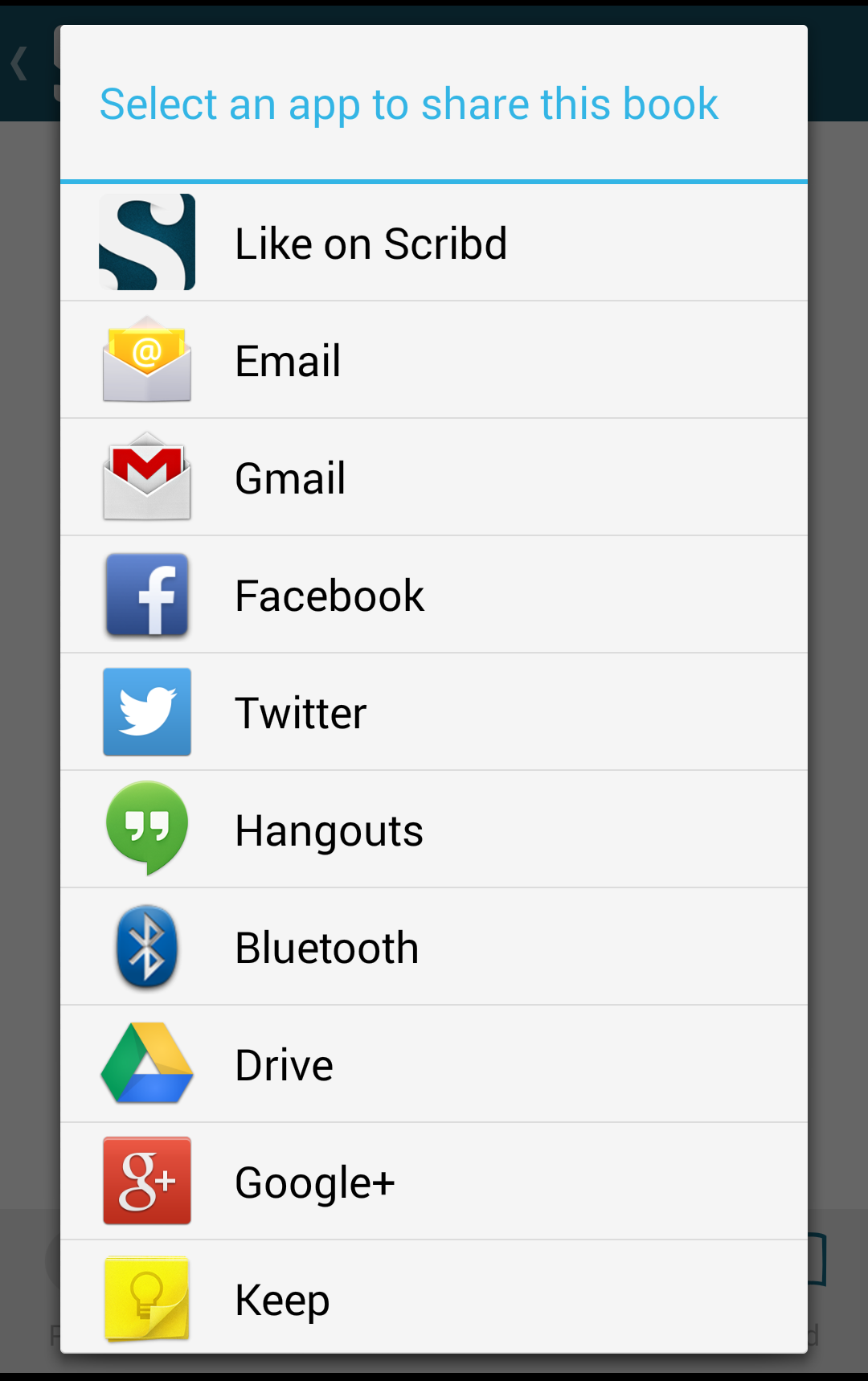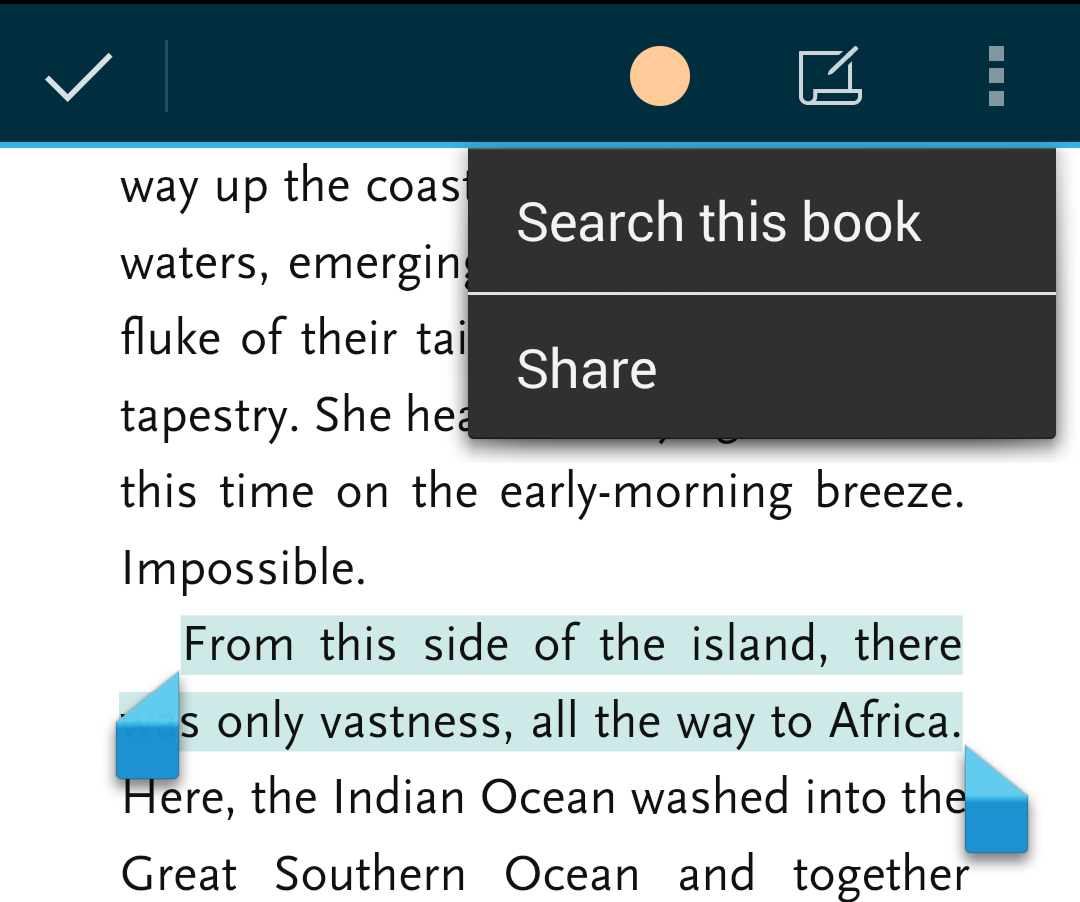 You can also share your favorite quotes from your favorites books from Scribd's mobile app. Just hold your finger  down on the text that you want to select until the cursor appears, make sure the whole quote you want to share it  highlighted, and then press the symbol in the righthand corner and select the 'Share' option to be presented with the same basic list of apps as above. Again,  it'll be based on what you have installed on your own mobile device but you'll be able to share your favorite  quotes from those wonderful writers with all your friends!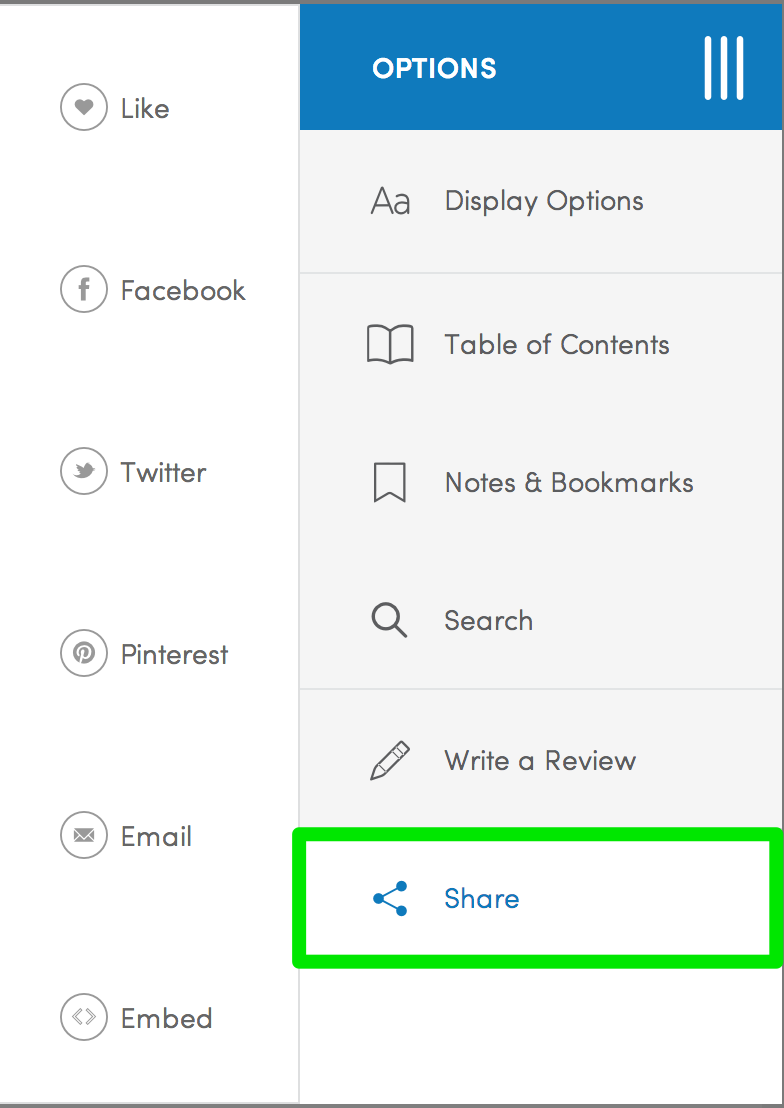 Sharing Scribd Content From Scribd.com
You're also in luck because we make it easy to like a title on Facebook, tweet it to all your Twitter followers, or pin it to a board on Pinterest all directly on Scribd.com. You can even get a link to the title to embed it in a blog or your own website!
From the reading pages of the title, select the three horizontal lines in the  upper right hand corner to show the 'Options' menu and select 'Share'.
Clicking on that will instantly bring up the options to share the book on your social networks. It's as  easy as clicking 'Share' and then selecting the avenue you want to use to share the  great book you read with your friends and followers.
You can also 'Like' it on Scribd by  pressing the Heart right at the top of the list. 
Another option you could go with is to share the link of the title from Scribd.com. Finding the URL is as easy as:
1. Selecting the content you want to share
2. Copying the web address in your browser's location bar at the top (highlighted below)
3. Pasting the link into: an email, a blog, Facebook, Twitter, other websites, etc.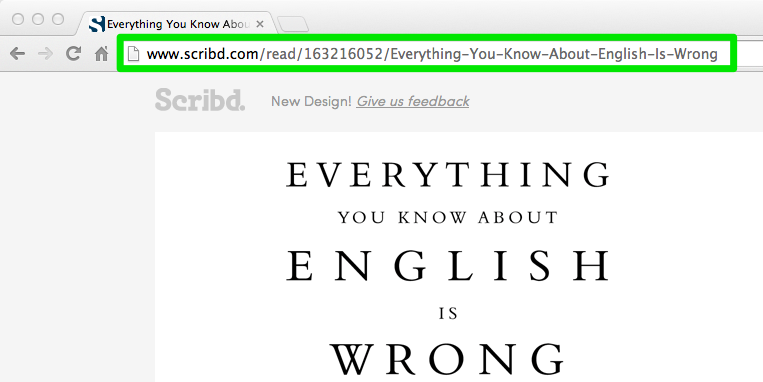 And that's it. Instant sharing.
Whether it's a title that you just adore that you want your friend to check out or something that you've uploaded and wish to share with your friends and followers, it's easy to get the right people to the right place to be able to enjoy it on Scribd. Remember, sharing is caring, so make sure you're being generous and informing all your friends about the amazing books that await them on Scribd.
Never stop reading!