When you come across a book you know you're interested in reading, you can save it for later. (You can also save books in custom Lists: a group of books with a similar theme or purpose.) Your Saved content also helps you track your current reading and see all the books you've finished.
Adding a title to your Saved content
Don't have anything saved? Start adding content to your library!
When you select a title, you'll see an 'About' page which includes a synopsis, author information, reviews and more. If you don't want to 'Start Reading' right away, you can click the 'Save For Later' option: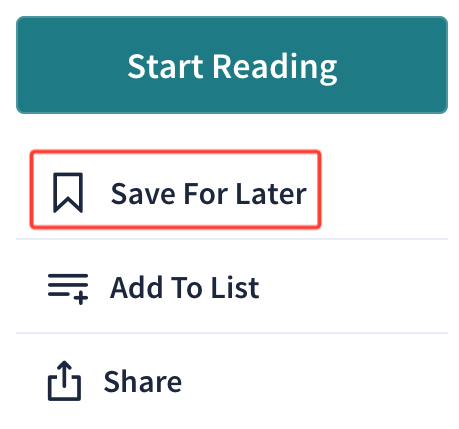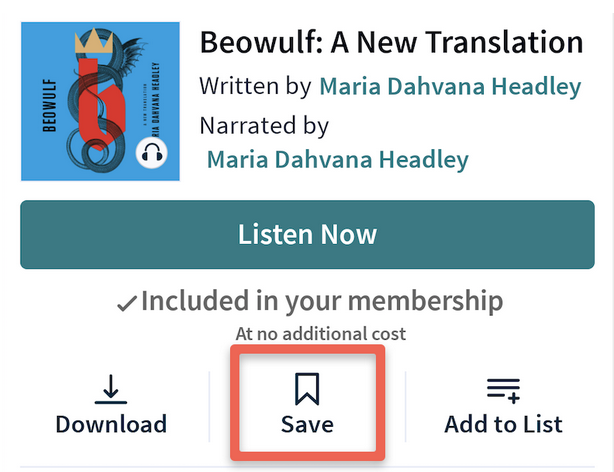 If you've already opened the book to start reading and you want to add it to your Saved page, just click the three vertical dots on the top right, and select "Save for Later" on the menu that appears.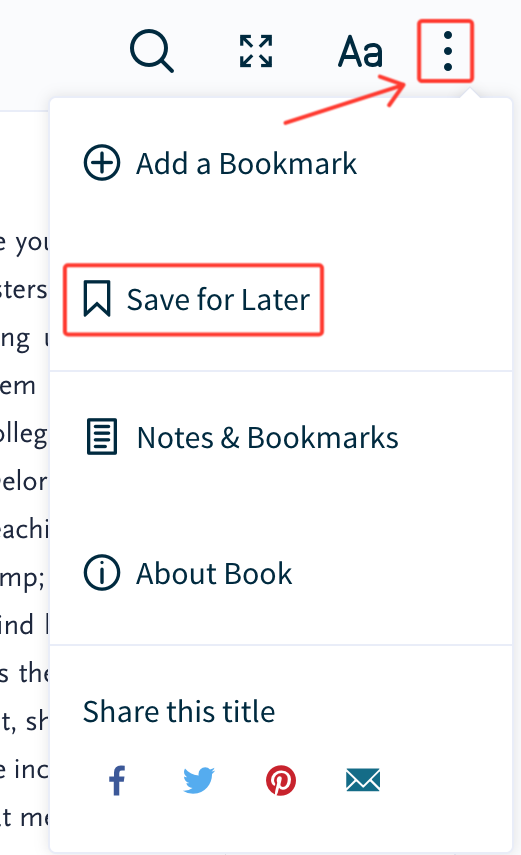 Locating your Saved content
When you save a book, audiobook, or other content for later, it makes it easy to quickly locate exactly what you are in the mood to read. Even if you decide to use a different device, simply sign in to your account to access your Saved titles! The Scribd app and website work just a bit differently, so let's take a look at each.
On the Scribd website
To see what you've Saved or edit your selections, just click the Saved button found at the top of most pages on Scribd, or find the Saved button in your account drop-down menu.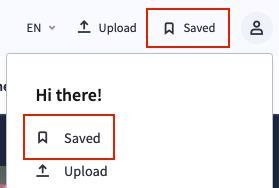 From your Saved page, you can also access any Lists you've created by clicking on "All Lists" towards the top right: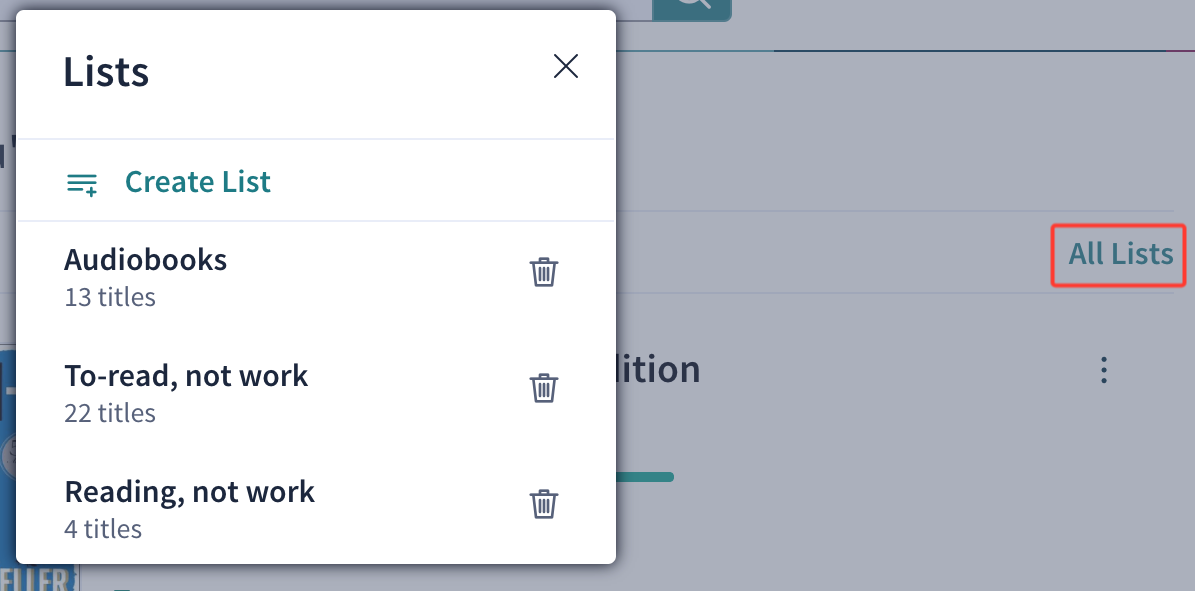 On the Scribd app
Anytime you want to see or edit what's in your Saved page, just tap the Saved bookmark icon found in the navigation menu at the bottom of the app.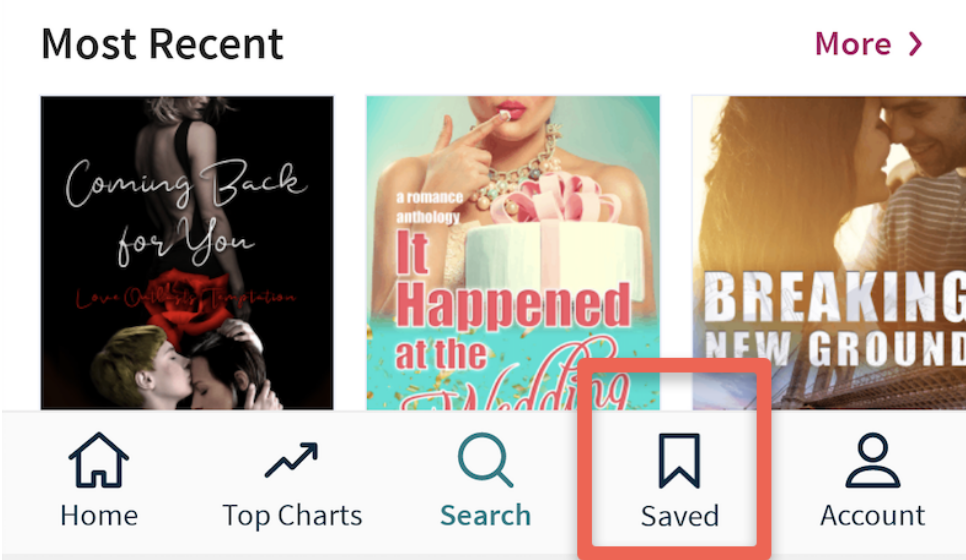 There are a few key features on your Saved page in the app:
Titles — The accumulation of all the content you've saved, and the default displayed when you access your Saved titles
Lists — All of the Lists you've created and added titles to
Notebook — An archive of any bookmarks, notes or highlights you've added to content
History — A list of your most recently read titles
'Downloaded' toggle — This toggle will show you a list of only the titles that you've downloaded to your device to enjoy while not connected to an internet or cellular connection
Filtering your Saved content by media type
Everything in your Saved titles page will be listed based on the chronological order they were added or last accessed. By default, your Saved content will display all media types.
Whether on our website or using our app, you can narrow down your Saved content by selecting "Filter". This will display a variety of content formats, and also allows you to hide or display titles you've already finished: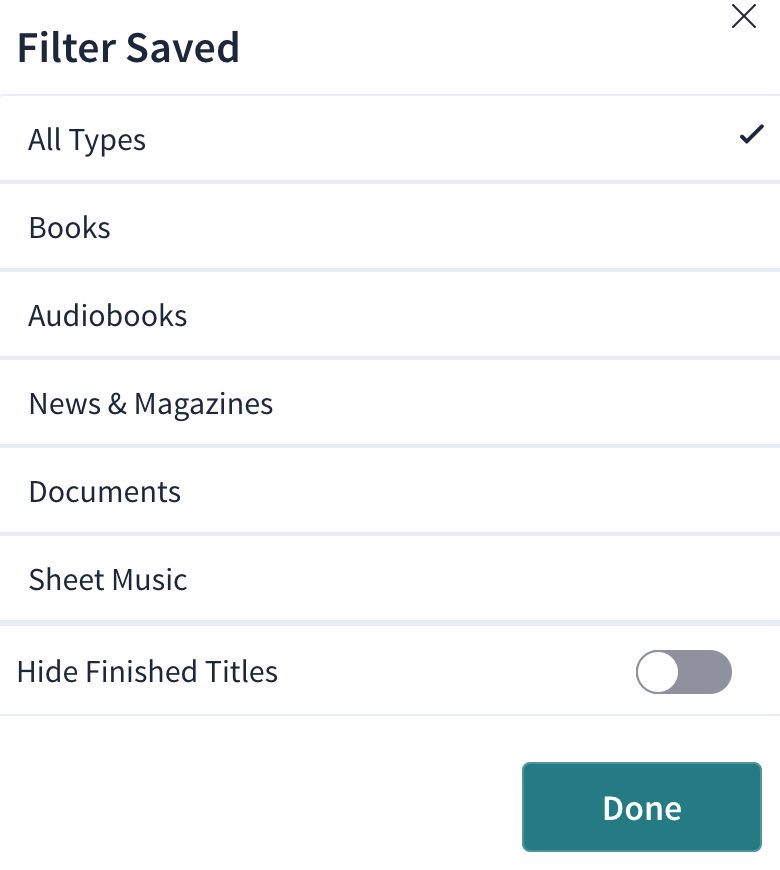 Removing a title from your Saved content
There are a few options to remove content from your Saved titles. You can remove a title from your Saved content by navigating to a book's About page, and clicking "Remove from Saved":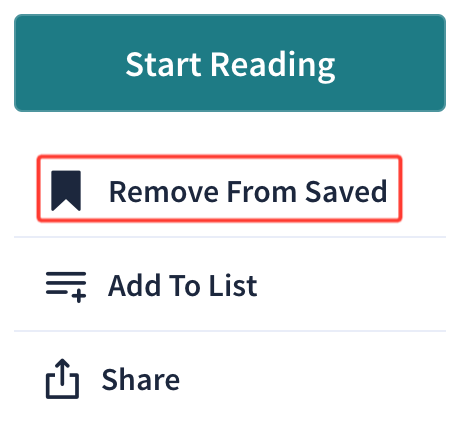 Alternatively, on our website you can also remove titles directly from the Saved page by selecting "Remove From Saved" from the three-dot menu for each item:

While reading on our app, simply:
Tap the bookmark icon under the "Read" or "Listen" button on the About page for that title, and confirm that you'd like to remove it if prompted.
Alternatively, you can remove multiple titles at once:
Open your Saved content list.
Select the Edit option in the upper right-hand corner. (On Android, you'll see a pencil icon.)
Select all the books you wish to remove.
Then tap Remove, or the trash can icon on an Android device.
If you encounter any issues with your Saved titles or have further questions, please contact Scribd support for help.
Happy reading!