Scribd is an open publishing platform for content from major publishing companies to self-published authors. We also know non-profit organization, teachers and the like need a place to upload material that's freely accessible to their audiences and we're happy to have people use us and share their work free of charge for their readers. 
All you need to do is go to the 'Uploads' tab in your Account settings and check the 'Do not include my documents in Scribd's membership program and make sure you click the 'Save' button. (Note: the "Uploads" tab will only appear in your Account Settings if you have a document uploaded to Scribd that is set to public.)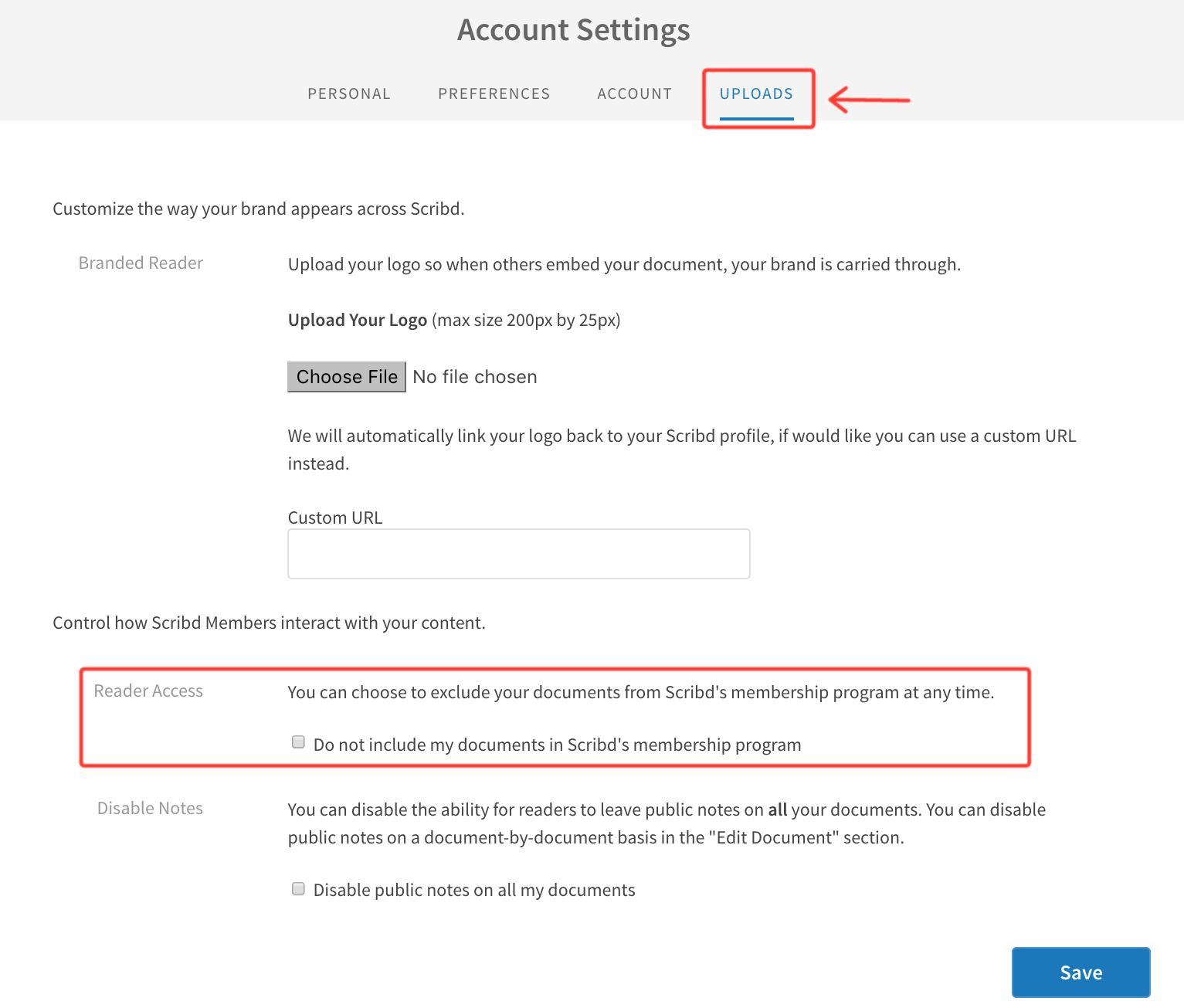 Once done all your readers will not be required to purchase or be prompted to purchase a premium membership with us. We should mention a free Scribd account is still required in order to download content even when it is exempt from the membership program so your readers will still need an account on Scribd. Also, just keep in mind documents exempt from the membership program may be de-prioritized in search results so be sure to promote your own work and share the links to the material with the right people.
If you have trouble with the process or have further questions about the premium service and your content on Scribd, please contact Scribd support for assistance.