Just like signing up, maneuvering around the site is simple!
Main Menu
First and foremost, you'll want to get acquainted with the menu bar on the left-hand side. This appears on the side of almost every page on the Scribd website and is the secret to accessing almost everything on Scribd.
Use this left-side menu bar to explore through content types, maneuver to your Saved titles with zero hassle, view all of the best-selling titles on Scribd, and browse by content type as well.
Home

Let's explore! First, there's Home. Here, you can browse through titles you've saved, and explore recommendations just for you. Our Top Picks and editors' selections also have you covered if you're looking for a recommendation or best-seller! Scroll down to review what we think might be interesting to you as a reader, and use the "View More" to the right of each heading to explore that entire section of content.

Saved

This is where all the good stuff is. Your Saved page is where you'll find the titles you've recently 'Saved for Later'. You will also find your lists. This page is completely private—no one sees what you've read but you. More information on your Saved titles can be found here.
Search
If you'd like to look for a particular book or subject, use the 'Search' box at the top of the site. Type an author, a title, or any key words, and the search feature will auto-complete and display the 'best match' for your search. For more helpful hints on using search check out our article, "Searching and Exploring Scribd's Library".

Upload Shortcut
Looking to upload a document? Take the shortcut on the upper-right side of the page that says "Upload" to begin.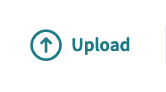 Language Selection
You can set the language you use to browse the Scribd website by clicking on the globe icon on the top right and selecting your preferred language from the drop down menu. We'll use this language for all of your website navigation, and we'll focus on showing content available in your selected language as you browse our library whenever possible.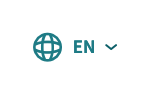 Account Navigation Menu
If you click on your profile icon in the upper right corner of the Scribd website, the handy-dandy drop-down navigation menu appears. This is where you'll find links to the other important pages concerning your account with us. It's also the place to go when you're looking for help or when you want to sign out of your account.

Public Profile
This is where you can see how others view your page on Scribd. If someone searches for you, they'll most likely land on your public profile. You can include a link to this page on a blog or secondary site if you want to direct people to your Scribd profile.
Account Settings
This is the link that lets you manage the settings for your account with us. Here, you can:
Change your username, email address, password, and other profile information.
Link or unlink your Facebook account.
Change notification preferences.
Manage or cancel your membership.
We have even more information on managing your account in our Account FAQs. You can also learn more about our premium membership by checking out our articles on purchases, memberships, and refunds.
Document Uploads
Here, you can manage all the content that you've shared on Scribd or upload new documents. You'll be able to change the privacy settings, add items to your collections, edit the information on your work, or delete any content that you no longer want on Scribd. If you're considering uploading your work on Scribd, check out our Upload Guide for more information.
Scribd Perks
The Scribd Perks page is where you can view and redeem offers from other awesome services we think you'll enjoy - all for free! As long as you have an active subscription with us, you'll also be able to use the voucher tokens available on this page to sign up for these free offers included with your premium membership to Scribd.
Invite Friends/Read for Free
We offer free membership time for each friend or family member that you invite to read with us! Use the link included in your referral page to invite others to Scribd, and we'll add 30 days of free membership time to your subscription with us for each new person that signs up and purchases a premium membership. Keep in mind that you must have an active subscription with us using our credit card payment method in order for this to work, as we are unable to add or alter subscriptions purchased using iTunes or PayPal.
Help
The 'Help' link will take you to our Help Center. You'll find all our guides and answers to frequently asked questions (like this one)! Feel free to submit a request form when you're on the support page if you have a question or are having some issue that wasn't addressed. Our customer support team is always happy to help and make sure your time on Scribd is as excellent as can be.
Sign Out
Lastly, to sign out of Scribd, you'll just need to hit the 'Sign Out' button at the bottom of the account navigation menu. You'll just need to sign back on to access all your content once again when you're ready to come back and spend some more time reading with us.
Now you should be able to navigate through Scribd like an expert! And of course, if you need any clarification and you're unable to find the answers under our FAQs on the support page, just send a request over to the support team and we'll be able to help.
Never stop reading!