Changing Your Password
If you don't know your password and are looking to recover it, please check this guide first for assistance.
If you know your password and just want to change it, then updating it to a new one is easy! Make sure you're logged into your Scribd account and go to the Account Settings section of your profile on the Scribd website.
You can visit your personal Account Settings by clicking the user icon on the upper right corner of the page (near the 'Upload' and language selection buttons) and selecting "Account Settings" from the menu that appears.
That will automatically take you to the page you need to change your password. On the right-hand side of the page, you'll see the "Change Password" link.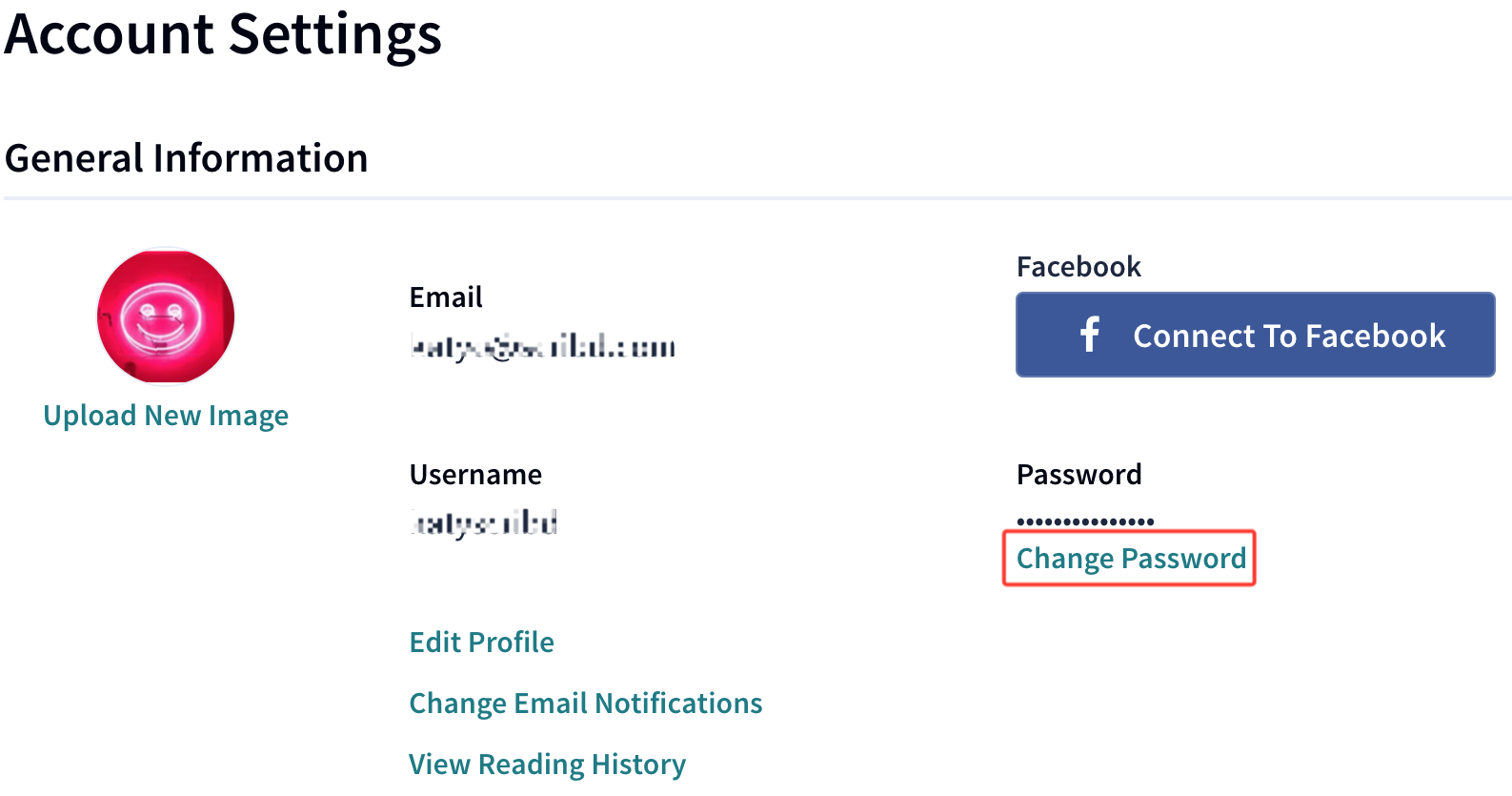 Just follow the instructions and you'll have a brand new password to use next time you log onto Scribd!
Changing Your Username or Email Address
If you're looking to change your username and/or email address, you need to be logged in and then go to the Account Settings of your profile page.
From there, all you need to do is click the "Edit Profile" link and then enter a new username and email address under the appropriate sections and hit 'Save' at the bottom of the page.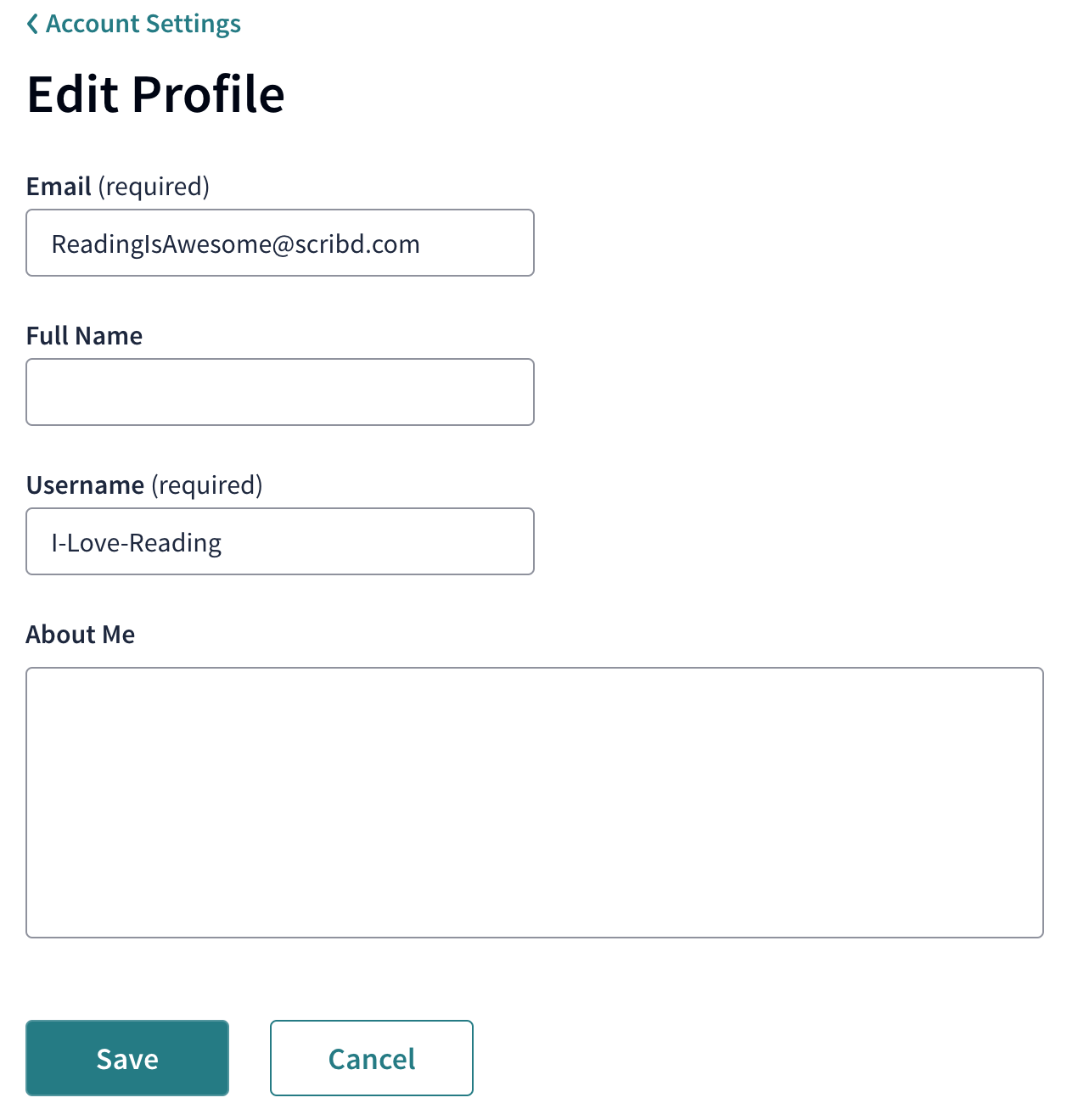 If the username or email address is already in our system, you'll get error messages like the two below once you hit save. This means either the username or email address is already in our system so the changes cannot be saved by the system.


You'll have to use a different username if that login has already been taken by a different Scribd member and hit 'Save' again.
If your email address is already in the system and connected to a different account, contact Scribd support for help.