Remain calm: we know how terrible it is when you're without a good book! We make it easy to reset your password with our password recovery page and the "Forgot Password?" link on our login form: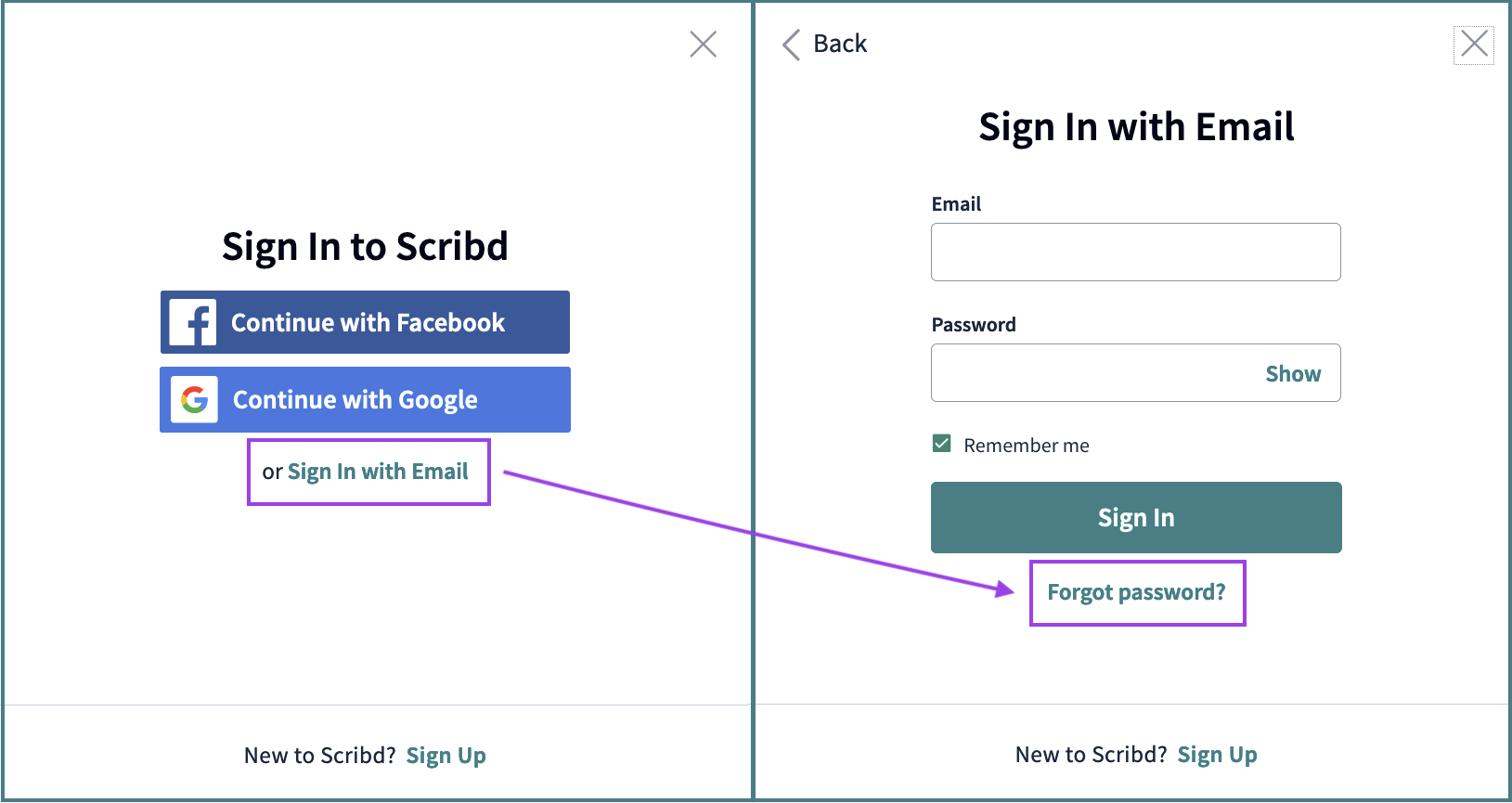 From Scribd's website, select 'Sign In' at the top right corner. That link will bring up a box that will ask you for your email address, and as long as you have a verified email address with us, an email with instructions on how to reset the password for your account will be sent.
Usually it'll only take a few minutes to receive your password reset email. While we're always keen to help you get logged back into Scribd, occasionally our automated abuse-prevention system may delay the delivery of the email for up to three hours. Please also note: sometimes readers find that our email is misdirected to a spam, junk, or similar folder. You can try searching your mailbox for an email from 'support@mail.scribd.com' if you don't see the password reset email immediately.
If you've forgotten which email address is tied to your account, or if you never received the automated response with instructions on how to reset your password, ask our customer support team for help and we'll be happy to restore access!