If you run across hate speech, pornographic material, or spam on Scribd, or if someone is harassing you, we want to know about it! None of that is allowed on Scribd and we encourage you to let us know about any violations of this nature by flagging them. We regularly review flagged documents and remove those that violate Scribd's Terms of Use. Please help us keep Scribd an inviting community for all types of readers and let us know about material that shouldn't be up on the site.
If the document you're reading is very inappropriate, go to its title and description on the left, click 'View More', then click 'Flag for inappropriate content'. Choose the appropriate box to tell us why it's a problem and then select 'Submit' to send the report to Scribd.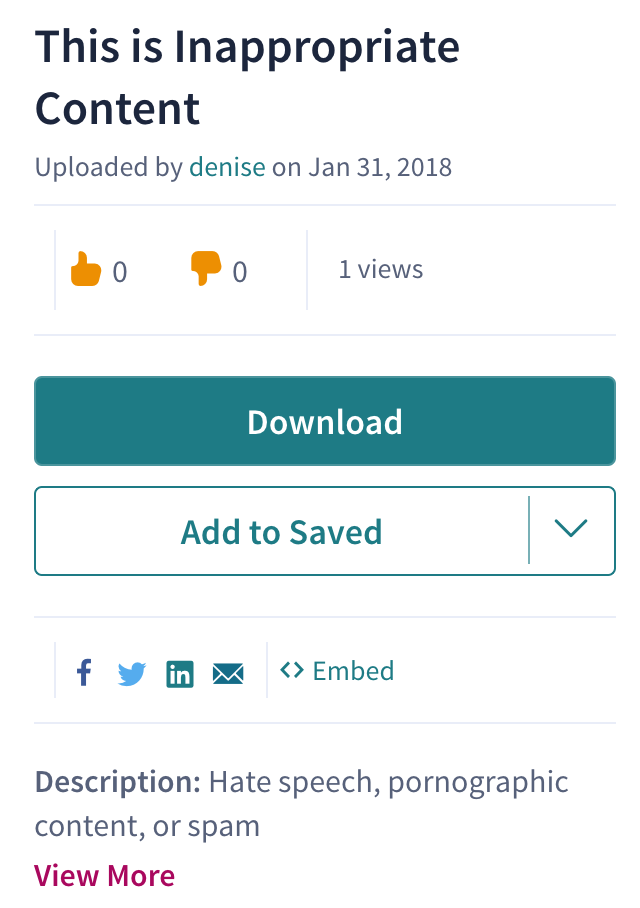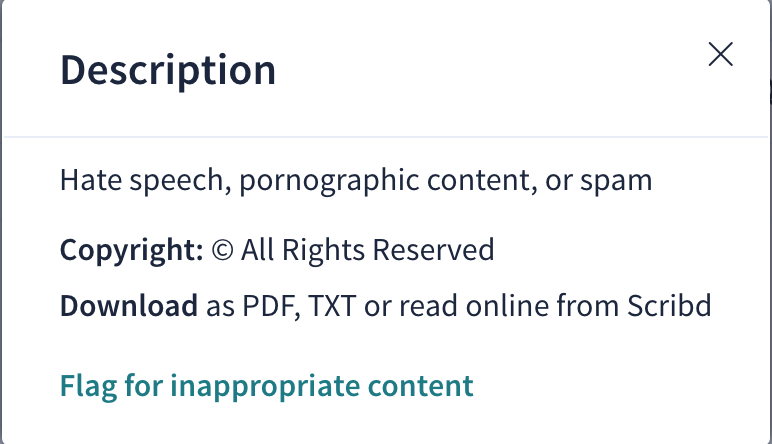 If someone's uploaded your work without your permission, flagging it is not the correct course of action. Please use our online form to send us a legally compliant DMCA takedown notification to have it removed from the site. See our Copyright Center to learn more.
Egregious violations of U.S. law (such as child pornography) should be immediately and directly reported to Scribd's customer service team.