If you signed up for Scribd and didn't uncheck the box stating that you wanted to stay up to date, then by default you'll receive emails from us from anything to when someone comments on a document you've uploaded to a reminder that there's a book you started and haven't read recently. You can unsubscribe from these emails at any time in just a few simple steps. You just need to log into your Scribd account, click on the user icon in the upper righthand corner to bring up the drop-down navigation menu and select 'Account Settings'.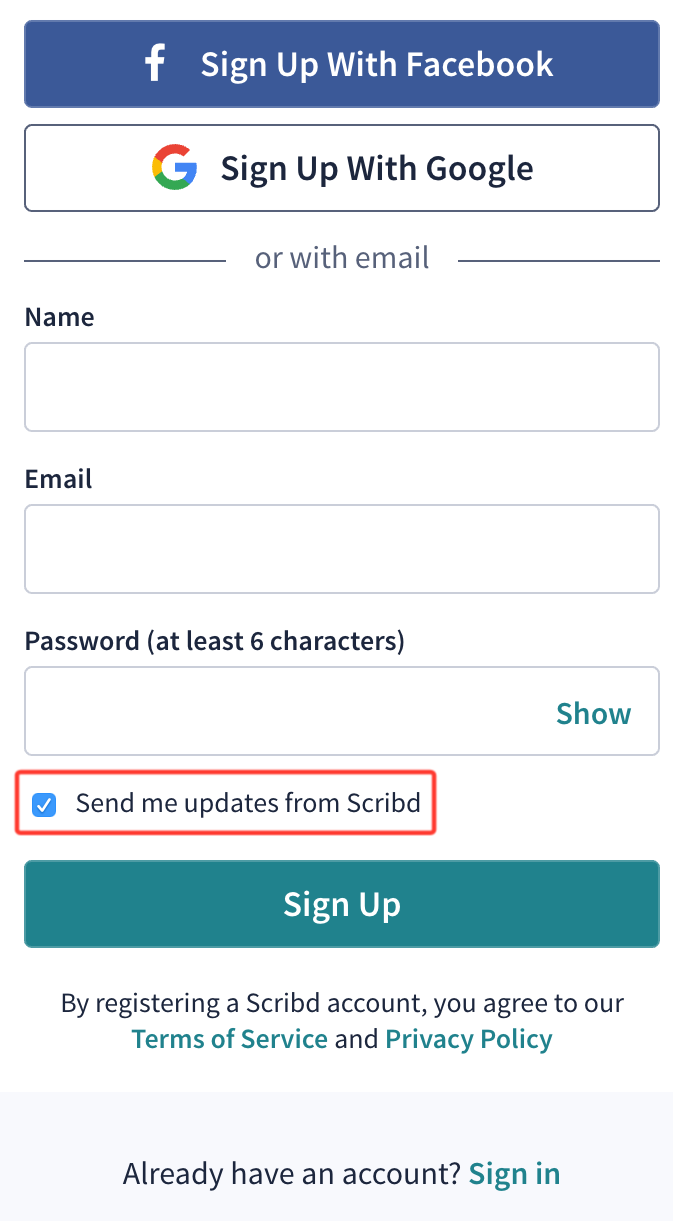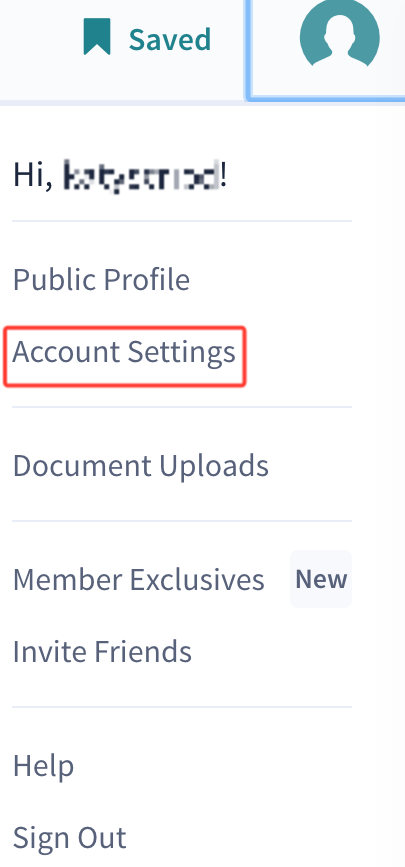 Then go to the 'Preferences' tab and you'll see the link that states 'View all email notification settings'.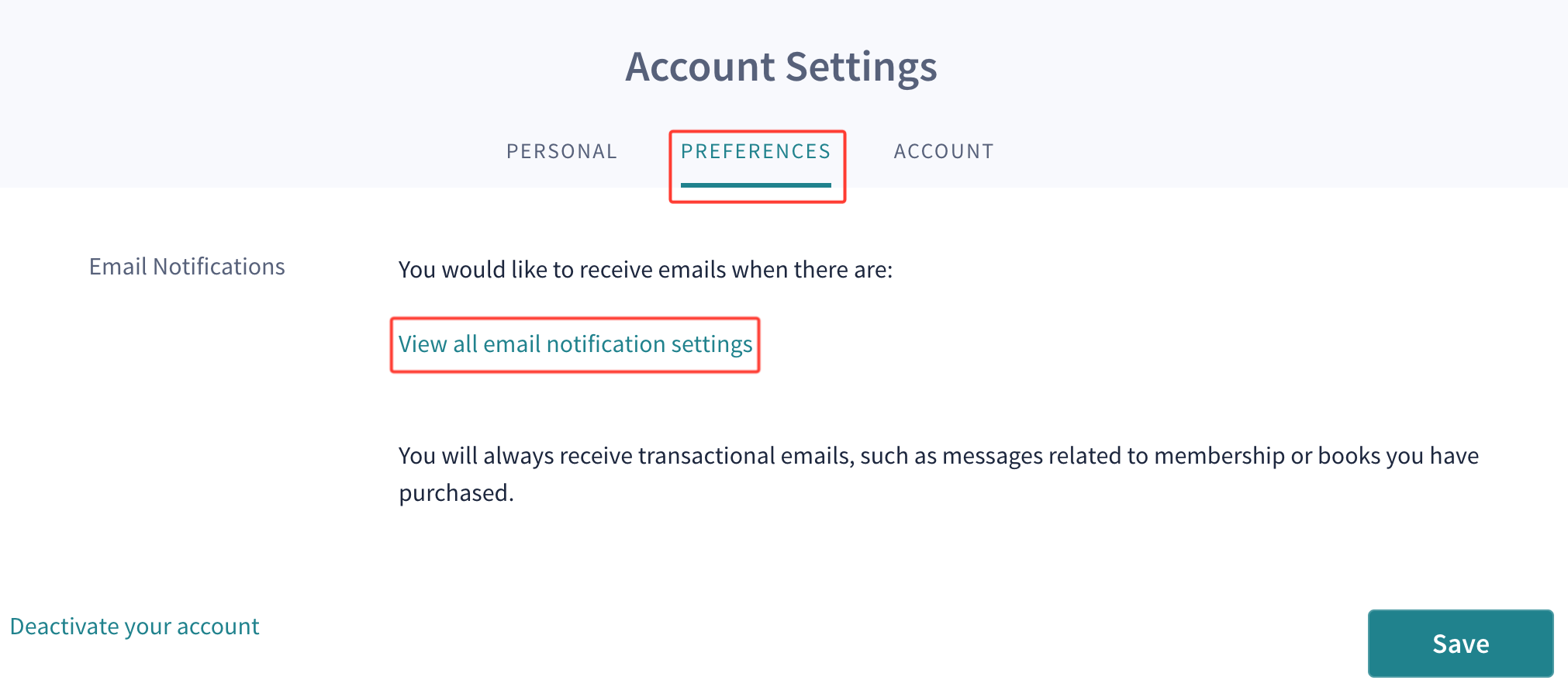 Clicking that link will bring up the list of email notifications we send out. If there's a checkmark, it means you're subscribed to receive those kinds of emails. You can uncheck the box for any and all emails you do not wish to receive. You will, however, always get emails concerning any premium membership or other purchases you've made on the site. When you're done, be sure to click Save! Then you're all set to not have any newsletters from Scribd. You can of course come back to this same area on the site again and resubscribe if you start to miss the updates.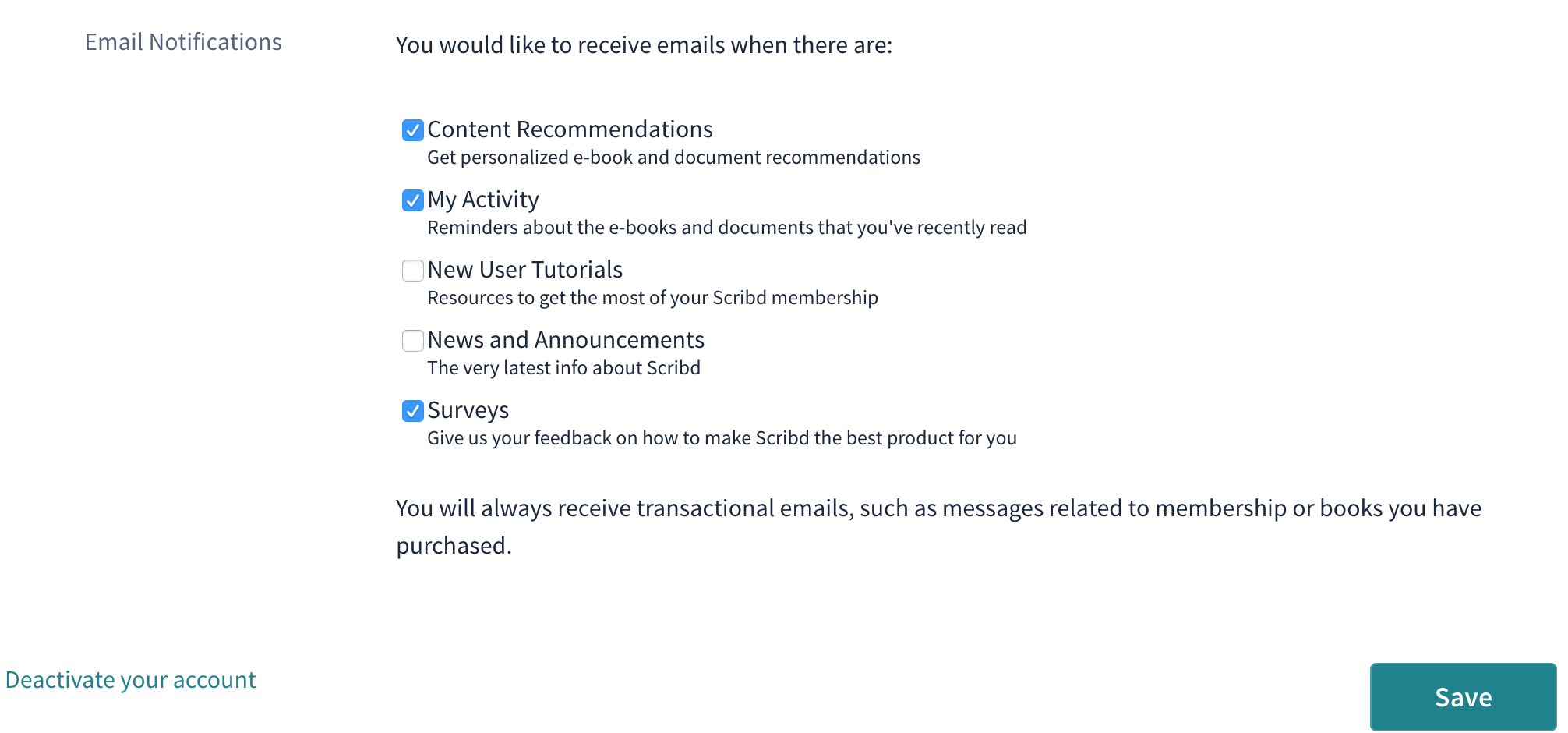 If you have any trouble with the process, please contact Scribd support for assistance.